About
Cutting-edge capabilities,
old-fashioned

business values.
Our dedication to every job creates lasting relationships with clients.
Waynesboro Construction focuses on building collaborative partnerships with our clients. Working with the expertise of architects and engineers and with the client needs and vision, we bring our solid foundation of engineering knowledge and practical construction experience to give a collaborative spirit to the entire construction process. In addition, we educate and train our staff on emerging industry trends, new materials and technological advances
History
Since our founding in 1899, each generation of management has worked to build and maintain an outstanding reputation. Waynesboro Construction is a pioneer in the use of innovative strategies for project delivery, to help each client realize a solution to their unique requirements. This combination of experience and a practical, common sense approach to each project, has resulted in a high level of client satisfaction, and thus, the firm's long-term success.
People
Our biggest strength is our people. The Waynesboro Construction family has dedicated employees working in offices in Maryland and Pennsylvania with tradesmen and professional staff located at construction projects in Pennsylvania, Maryland, Virginia and West Virginia.  Many of us have worked for the company for more than a decade.
Executive Leadership
The leadership at Waynesboro Construction Company is comprised of veterans of the industry with unique backgrounds, each having over 35 years of commercial development and construction experience. This deep pool of knowledge, balanced by an ongoing curiosity and drive to utilize the best management systems and construction methods and materials, yields a consistent track record of successful project delivery.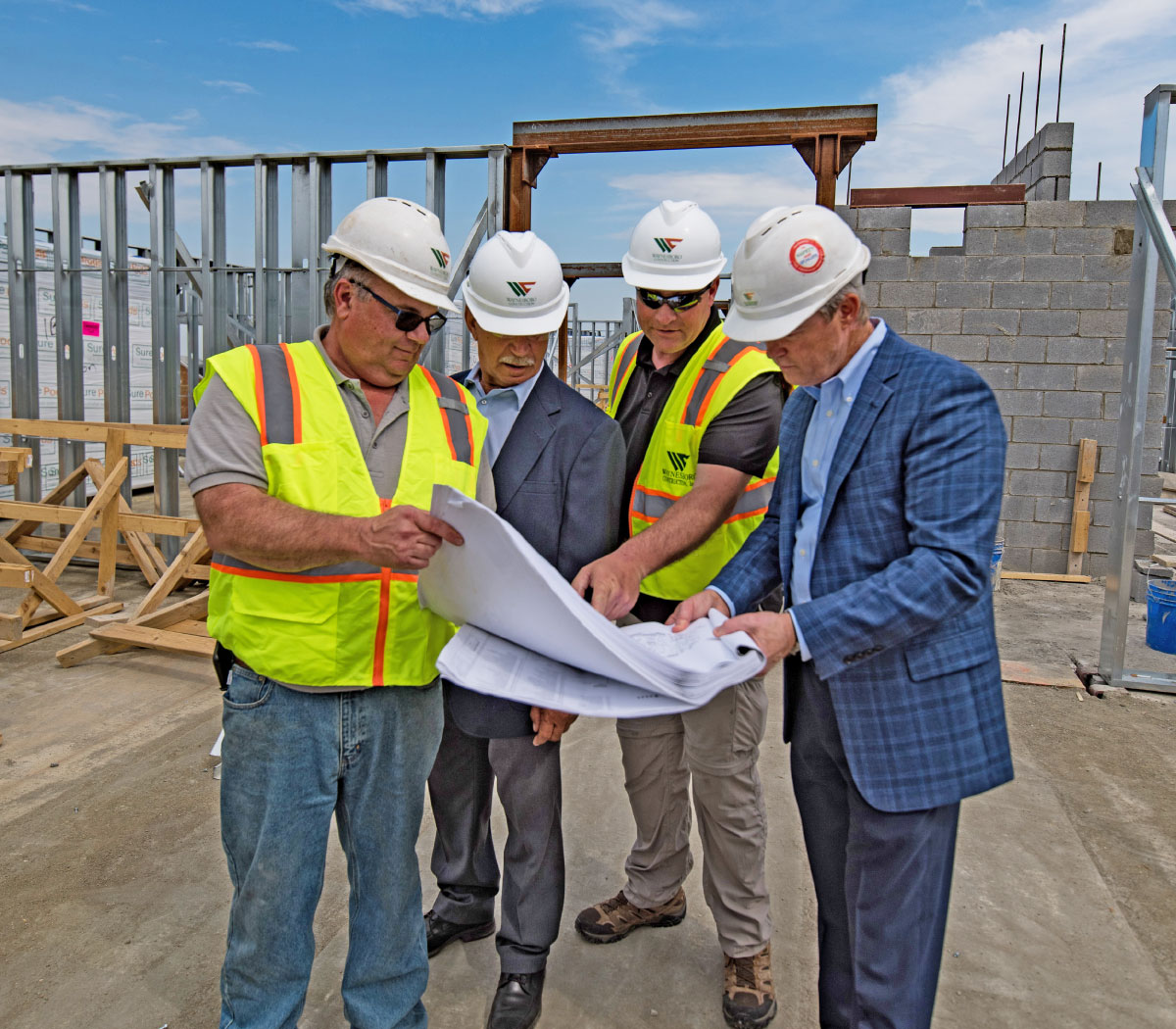 Awards & Accolades
Our dedication and passion to our work shows in the recognition we have received.
Community
Our commitment to the community goes beyond the job site.
Waynesboro Construction believes that giving back to our communities makes a difference. Every year, we provide monetary donations and volunteer hours to community programs. These outreach initiatives support education, public health and welfare, and the environment.