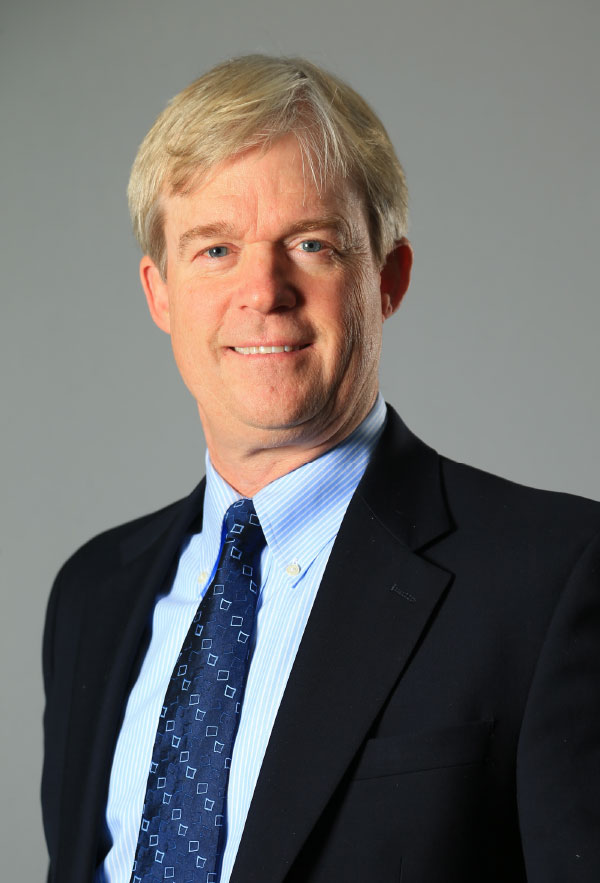 Gregory W. Brown
President
Greg received a degree in Civil Engineering from Drexel University in 1981 and joined the Waynesboro Construction team in 1985 after working as a Manufacturing Facility Engineer in the mining industry for Genstar Stone Products. He was introduced to construction at a young age by his father, Robert Brown, who was the President of Waynesboro Construction from 1960-1985. Early on Greg visited project sites with his father and as a teenager he worked several summers for the company, before beginning his college education, which included a work-study co-op program.
As company President since 1995, he is responsible for the general management of the business, including financial, human resources, estimating, project management, and marketing. Greg strives to bring common sense and a requirement to deliver a consistently well-constructed high quality product to all clients. He is grateful to work alongside like-minded and dedicated team members, all with the goal of keeping the industry standards raised high. Greg has served for many years on the Board of Directors and as President for the Cumberland Valley Chapter of Associated Builders & Contractors and on the ABC National Board of Directors.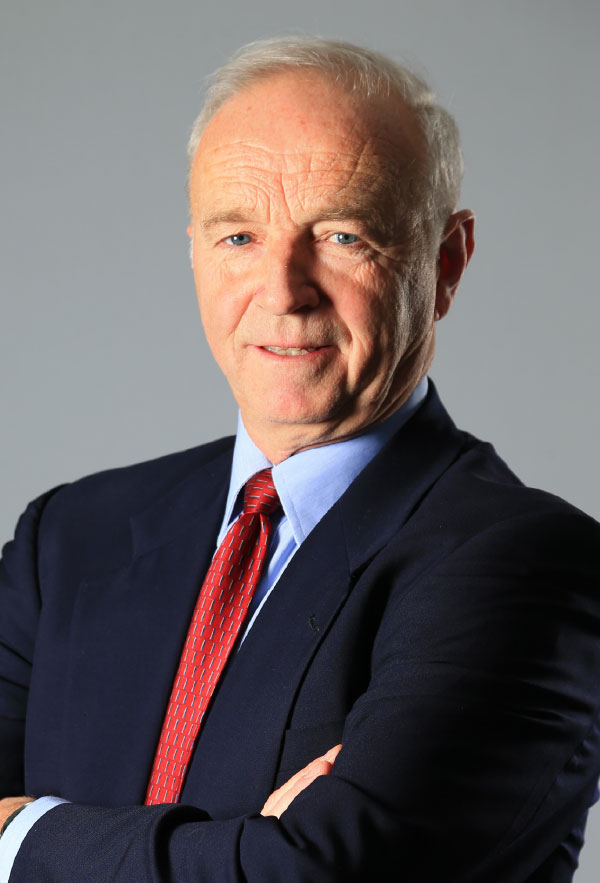 Herb E. Sandifer
Executive Vice President
In 1984, Herb Sandifer began working with Waynesboro Construction as an estimator and project manager, utilizing his background in civil engineering and design.
As Executive Vice President, he oversees the operations of the Waynesboro, PA office, a role that includes project management, estimating, marketing, and project executive duties.
Herb has witnessed Waynesboro Construction Company grow from a comparatively small business into a large, well respected firm with the staff, resources and skills to complete projects with the increasing challenges of budget and schedule. He is continuously engaged by the variety of projects and industries the company is exposed to and is inspired and humbled by the strong relationships established with every client.
Herb serves on the M&T Bank Advisory Board of Directors, The Waynesboro Industrial Development Corporation, the Waynesboro Rotary Club, Waynesboro Borough Board of Zoning Appeals, Past President of the Waynesboro YMCA Board of Directors, Associated Builders and Contractors member. He has also served on the Waynesboro Day Care Board, Mason-Dixon Council, Boy Scouts of America, Habitat for Humanity of Franklin County, Antietam Humane Society Board of Directors, Waynesboro Historical Society Board and the Evangelical Lutheran Church Council, Waynesboro, PA.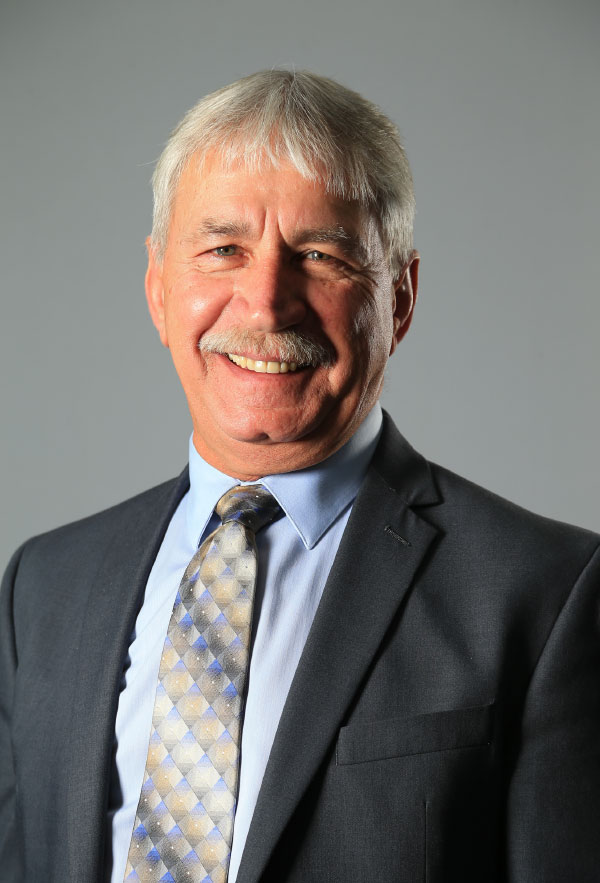 Charlie Branchman
Senior Vice President
Charlie Branchman came to Waynesboro Construction in 1986. At the time he joined Waynesboro he was the owner and operator of a large successful drywall business in western Maryland. Charlie received his carpentry apprenticeship training in the DC Carpenter Union and started in the industry working as a carpenter and foreman on residential development projects. Later he became a drywall mechanic and founded his drywall and metal framing construction business. Charlie was instrumental in opening of the company Frederick operation starting in 1986 and with the resulting growth of the company for the past 30 years.
Today, Charlie serves as the Company Senior Vice President and Company Board Member, and he handles new project negotiations, oversight of project management, and general company management. Charlie enjoys knowing and working with everyone on the team, from field personnel and office staff to subcontractors and owners. He thrives on solving complex building challenges and exceeding the owner's expectations on quality and delivery.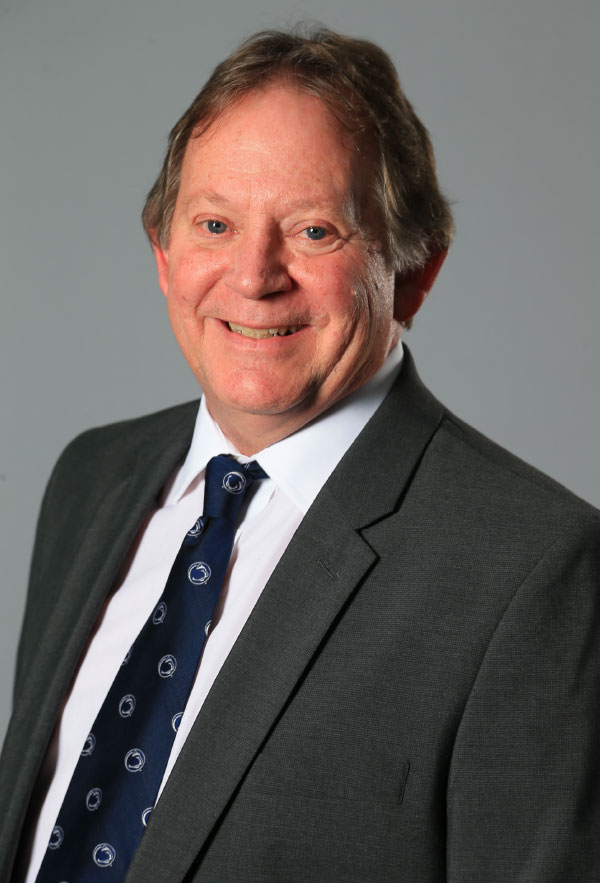 William G. Adams, IV
Treasurer (CFO)
After graduating from Penn State University with a degree in business administration, Bill worked for a large manufacturing company as an internal auditor. He then came to Waynesboro in 1983, where he is now the CFO. Bill is involved with all financial and accounting activities, commercial insurances, banking relationships, and more. With a hands-on and detail-oriented approach to his role, he plays an integral part in the financial strength and bonding capacity Waynesboro Construction is able to offer each client. Bill credits his longevity at the job to skilled, reliable coworkers, a constant variety of projects, and being a part of the company's growth.
Bill is an active member of Trinity United Church of Christ, Waynesboro, PA, where he was a part of the capital campaign planning, served on the leadership board, and sings in the choir. He served on the board of directors for the Waynesboro Day Care Center and the Waynesboro Youth Soccer Association. He coached youth and high school soccer for over 20 years in Waynesboro.